Death Thieves
by
Julie Wright
My rating:
4 of 5 stars
I received my copy of this eBook in exchange for a fair and honest review.
"Well your army isn't all that effective or I'd already be there. Now that I'm rested and fed, I think I could take you." I smiled and flexed my arm for him.

"You and what army?" His lip twitched at the corner. I wondered how long it would take for me to make him laugh.

"I am my own army," I mimicked back at him. His lips quirked again, but no laugh. I'd grown to like his almost-smiles.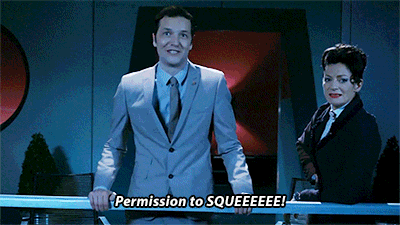 I really loved this one!
Julie Wright
did a wonderful job of mixing a romance into a dystopian universe with time travel, crazy Professor's wanting to rule the world and two teens who were doing their best to be themselves. Summer and Tag have a wonderful story, a boy from the wrong side of the tracks and a girl who was going to be part of the salvation of the Earth. It was sweet and I loved the adversity and obstacles that they came across after he saved her from her own death in 2010 and dragged her kicking and screaming into the 2100's.
Being stuck together, they learned so much about one another. They learned to count on each other and to learn to depend on one another like they hadn't with anyone before. I was sure from the beginning that Professor Raik was a problem and was vindicated in watching them come together, fall in love and defeat him.
Bonus points for the beautiful scene on the "worst day" of Summer's life that left me with so much hope.
A beautiful story about the power of love, the power of family and the beauty of trust in kindred spirits. 4 of 5 stars not for the beautiful writing but for the missed errors from editors. I found a few places where there were grammatical errors and typos were missed causing the wrong word but properly spelled to be included. I can't wait to read more by Julie Wright!
View all my reviews