I started writing my reviews in this blog
after
the following was written March 29, 2016 on
Goodreads
. If you aren't a member there yet, Goodreads is a great place to find your next read, information about books that your interested in, or even to find out what your favourite author is currently reading! It really is a community of readers, and if you head over and sign up, feel free to send me a request - I love getting to know readers with similar tastes to mine!
In light of the surprise review coming on Monday, *cue sneaky ahem coughings*, I thought I would share the review of a book very
dear
to my heart. I actually read this again a few weeks ago and found that I love it as much now as I did then - actually I think I love it a little more. As the release to the anxiously anticipated sequel draws near, it's time for you to take a look at
The Last of the Firedrakes
by Farah Oomerbhoy and wait with me for April 24th and the sequel's release...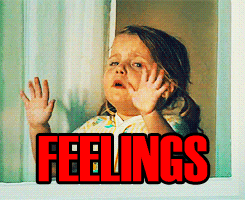 The Last of the Firedrakes
by
Farah Oomerbhoy
My rating:
4 of 5 stars
I received my copy of this eBook free in exchange for an honest review.
Wow! All I can say is WOW! This was a beautiful tale - it started slowly, but by the time it reached its climax I was really pulled into the story. Who hasn't wanted to be the hero? What little girl hasn't wanted to be a princess and a the hero of her own fairy tale? I know that I always did. Aurora spoke to me, called out to me and it was beautiful to find someone that I could identify with on so many levels. I love that she is strong, unable to shy away from danger based solely on an indelible curiosity fuelling her every move.
I hate the love triangle, or maybe, that was entirely the point. It felt ridiculous to have a character who is very much a 'Robin Hood' Rafe be forced in to a marriage with the seeming 'Sheriff of Nottingham' that is Leticia? That's not even the best example, but she is more suited to the evil cousins than she is to Rafe. Kieran is never really a love interest for Aurora, but there's a pseudo triangle mounted there between Rafe, Kieran and Aurora. I have one piece of advice - YA books do not ALL need a love triangle! The Rafe/Leticia romance and the realization that this is not a good match and that Leticia is not what she appears, this is the most that should be there. The attraction between Aurora and Rafe is true - now it's just a case of waiting to see if she can defeat her enemies, save her mother, and marry her Robin Hood.
I hate that I have to wait so long for another book, but once it is out, sign me up!!! 4 stars because of the forced love triangle - which I have no doubt will be quickly swept aside by the author's beautiful prose.
View all my reviews