The Collapsing Empire
by
John Scalzi
My rating:
5 of 5 stars
What did I think? What did I think??!!!!????
I have made no secret of my love affair with John Scalzi novels, and I make none now either: THIS BOOK IS FULL OF SO MUCH WIN IT IS IMPOSSIBLE TO CONTAIN MY SQUEELING!!!!!!
*cue fangirl screams*
This is, yet again, another amazing opening to a series. I applaud all of it - ALL OF IT!!!!!!
The caste system, the idea of spacial living without any connection to Earth and their origins because the Flow shifted away from them... There are sociocultural issues, open sexual fluidity, and the currently socially relevant issue of the 1% keeping themselves in power to the pain of the common working class. Everything is handled with grace, class and beautifully open acceptance.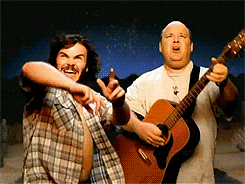 The characters are some of his best ever - especially, KIVA MOTHER FUCKING LAGOS! I love love LOVE Kiva (her mother to a lesser extent but her as well!!!) and any pages that featured her utterly wonderfully profane and humourous very real and human interactions made me smile, laugh, even
chortle
with glee!!
I am anxiously awaiting more of Cardenia and especially Kiva and the Lagos house - I just want MORE!!!!!!!
View all my reviews