Delilah: A Ronnie Lake Cold Case
by
Niki Danforth
My rating:
4 of 5 stars
I received my copy of this eBook in exchange for a fair and honest review.
This was a fun read! If you've read
Stunner
, I think you're a little bit better prepared for the story (lots of allusions to things that happened on her "last case" that you don't get real clarification on) and maybe it explains more of the Ronnie Lake character than you get here (I didn't know any more than the blurb about her) but this was a fun read! It can stand alone, but it's better following the first book in the series.
Ronnie Lake reminds me of an older Veronica Mars. She's blonde, sassy and won't let a lead go like a dog with a bone. I like her!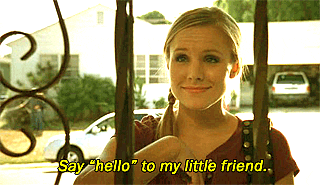 Ronnie is much like a Veronica caricature to me - and I love Veronica Mars, so that's saying something. If she already had the police talk down, she'd be fabulous!
A short, fun read for anyone who likes lady sleuths.
View all my reviews