Convergence
by
Michelle Grey
My rating:
5 of 5 stars
I received my copy of this eBook in exchange for an honest review.
He walked in ahead of Tori to check the house and as he went from room to room, he battled the insane urge to pull her into his arms and forget everything behind them and everything between them until there was nothing but her.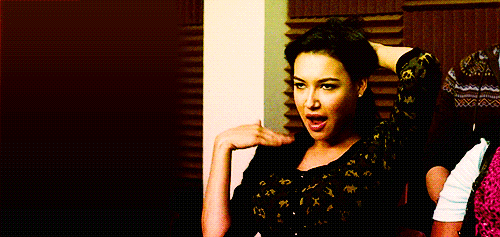 Ok, so the ENTIRE book is not walking sex, but there is TONS of UST and when they do finally come together, this is exactly how I felt... DEAR HEAVENS THAT WAS HOT!
Convergence
delivered in so many ways that thriller romances tend to fail. Tori Whitlock was a well rounded, wounded heroine drinking her way through life and chasing tornadoes with abandon when a serial killer targeting OU graduates of the meteorology program decides that she should be his next victim of choice. Jack Mathis is the FBI agent assigned to protect her and take down the killer, if he can keep his hands off her and stand by protocol during his stay. This is the third book in a series, though I believe it reads well as a standalone as I haven't read any of the other's in the series. I want to read the first two now though, if they provide even half the heart and heat of this book!
Both Tori and Jack are broken in some way, shape, or form. Both have battled alcoholism (though Tori's is much more present day than Jack's battle, and much more serious). Both have lost people they loved dearly. Both broke me and I was overjoyed to see them become something more than just the UST and a the one nighters of Tori's old habits.
Jack is what I think of when I think of the macho FBI/CIA/Cop/Secret Agent type - rugged and strong, selfless to the point of recklessness where he must to anything to safeguard a damsel in distress - even if that damsel is tough as nails in her own right! He's tough, but he's righteous and good with a strong heart and sense of self.
"Yes, it is. And you need to learn how to hold a grudge."

He raised an eyebrow. "Is that so?"

"Absolutely. You're too nice for your own good."

"And you're the most perplexing woman I've ever met."

"But never boring, right?"
Tori is sassy, headstrong and independent though almost to a fault. She's got those deep seated childhood issues where she feels like she was the imperfect child, her parents should have "stopped at one" because she couldn't compete with her sister Vanessa. As she lost them during a tornado (a little a la Twister but I love that movie so we'll go with it), she feels like she should have died too, instead of her sister Vanessa. Losing that rock that loved her so well when her whole turns to shit, Tori turns to the bottle. It isn't until the end that you learn when (and how) she learned that alcohol should drown her sorrows or why she chases the storms. I loved seeing the complexity of her character and the growth that she went through in the story.
Finding a romance that fits this bill, that's hard to find but when you do, stick with it!
FIVE STARS and two hearty thumbs up from me - you should check this one out and let me know if you like it!
View all my reviews