TWO HEARTS UNSPOKEN
by
Tamara Ferguson
My rating:
5 of 5 stars
I received my copy of this eBook in exchange for an honest review.
I know, I know, I've told you before - I am a sucker for wounded soldier romances and
Tamara Ferguson
has delivered again!
When was the last time she'd ever felt tongue-tied around a man?

She shook her head numbly. Never! This was silly - the guy was young. He had to be at least ten years younger than her. Taking in a deep breath, while attempting to regain her, normally rational, sensibilities, Beth stuck out her hand to introduce herself. "I'm Beth Bowen."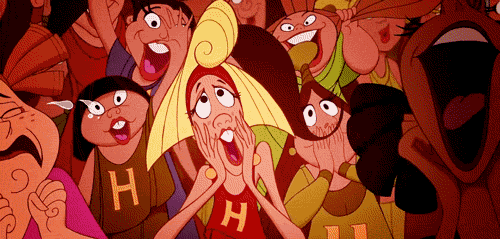 Beth is all kinds of tough, independent woman material. The 45 year old single mother decided to come home to Crystal Rock after 40 years away when the company she works for closes up shop. She takes herself, her fairly nonverbal football player sized son Kyle, and the promise of a great program through the Crystal Visions charity (see
Two Hearts Surrendered
for more about the great giving hearts the owners of the Dragonfly Pointe Inn have!) and brings them to Crystal Rock not long before Christmas. You'd think this kind of transition would be hard on them both, but on their way into town is when it starts. She almost runs over a dog with her SUV. Then, when walking near the water on the beach, Kyle decides to tackle the owner of said dog, Zach and a match is made!
Zach is one of the men that Luke (again see our ruggedly handsome hero of
Two Hearts Surrendered
) had saved. Although Luke Bryant walked away with some burns and scarring, his biggest injury was the loss of a leg while Zach was left with horrendous scars from the burns he sustained to a great deal of his body. For a good long while Zach's biggest obstacle to overcome was the scarring he sustained and how could anyone ever desire him now. It's something that is consciously holding him back even though it's obvious he is smitten with Beth from the moment they met.
What in the hell had he been thinking, earlier today? Sure, the burns only covered about twenty percent of his body - it could've been a heck of a lot worse. His face had been saved - although there was still a lot of scarring covering his neck and the underside of his chin. But looking at himself in the mirror, he couldn't help thinking - what female would ever want him, the way he looked now?
It breaks me that he could feel so down about himself, I want to cuddle him up in a soft fleece blanket and protect him from the world. That even as he gets to know Beth, that he could think that she would think that way of him... That she wouldn't continue to be attracted to him if she knew the extent of his scarring! Beth is not immune to struggle. Her son's struggles have taught her to see the beauty on the inside rather than just the beauty on the outside of people and that's what makes the moment that they finally succomb to the feelings they've been trying to suppress that much more wonderful!
Did you love Kelly and Luke, just like I did? Well, don't worry, they make an appearance in
TWO HEARTS UNSPOKEN
to play matchmaker to Zach and Beth. Kelly is in the perfect position as a Callahan cousin to Beth and Luke, being the one who helped save Zach, find a way to bring these two crazy kids together. It was nice to see what a family atmosphere with great big hearts can do, and they really do take Beth, Kyle and Zach completely in.
Don't worry, there are still four legged friends involved. Watch for Emily and see the love between a child and their dog (of course that child needs to meet the dog of his mother's future love, but what harm does a little tackling do, am I right?).
Five very enthusiastic stars with two hearty thumbs up! Honestly, I feel like I liked this one more than the first one, and I loved that one! Really there is something for EVERYONE!
View all my reviews